Partners in PROMISE 2021 Survey Findings
Executive Summary
Prepared by Jennifer Barnhill, COO, Partners in PROMISE
The average military child changes schools three times more than their civilian counterparts, experiencing gaps in education delivery. However, the issues faced by special needs families are not as straightforward and largely undocumented. In order to examine what military families with children in special education are experiencing, Partners in PROMISE conducted our second annual Military Special Education Survey. The purpose of the survey was to examine what aspects of the military lifestyle have an impact on military special education children's ability to receive a free and appropriate public education (FAPE). The outcome measured was the absence of (in)formal complaints and/or due process filing by military families. Numerous variables were examined including location, military career level, branch of service, number of military moves, Exceptional Family Member Program (EFMP) enrollment, and special needs diagnosis. Of the six primary independent variables, two produced statistically significant results.
Military families with children who have special needs are less likely to file complaints based on type of cited disability and more likely to file based on their military career level. Secondary findings showed that familiarity with EFMP and enrollment status had an impact on the special education experience. The key takeaway from Partners in PROMISE's 2021 Military Special Education Survey is that the choice to file a complaint does not follow a geographical, economic, or logistical pattern.
Additional study is needed with a focus on military families citing poor experiences who do not choose to file complaints. It is those experiences that may uncover how the circumstances associated with the military lifestyle impact the delivery of a free and appropriate public education.
---
Questions or want to request a written version of the survey findings? Please email info@thepromsiseact.org.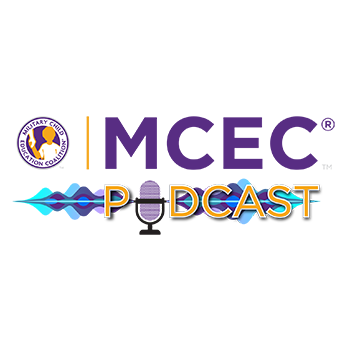 Opening Your Hearts and Your Home
–
MCEC podcast
Understanding the foster care process and how military families are some of the best resource families available to those disadvantaged children.     Show Notes:   https://beaneighbor.ok.gov/s/ https://okfosters.org/ https://aphsa.org// https://www.cdss.ca.gov/inforesources/foster-care/interstate-compact-on-the-placement-of-children-icpc Funder: Kirkland Spouses' Club Kirtland Spouses' Club – Home (kirtlandspousesclub.com) Bio: Antwone Robinson has over 9 years of experience in the social services field. For the past 7 years, Antwone has worked for Oklahoma Human Services in a variety of roles. For the past 4 years, he's been a major contributor to building up the foster care community in Comanche County, OK. Driven by the desire to help children and families live healthy and productive lives, Antwone takes great pride in recruiting/developing resource parents to care for children in Oklahoma's foster care system. Antwone has been recognized by his peers and leadership team for his exceptional commitment and service to children and families.