Military Spouses Champion Reform in Special Education
By Shannon DeBlock, Grace Kim, Kaci McCarley and Michelle Norman: Partners in PROMISE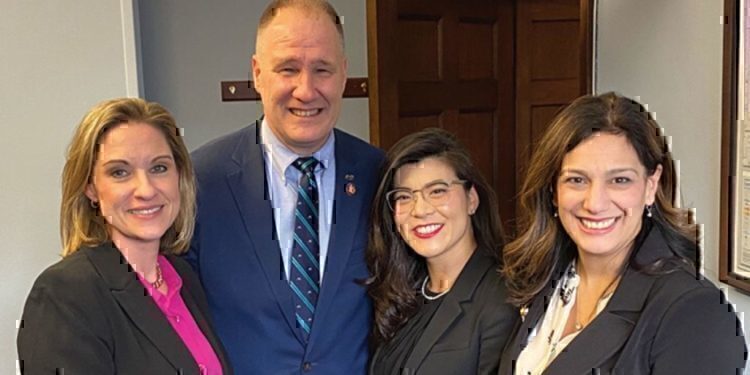 As we celebrated the Month of the Military Child in April, over a million military children were adjusting to the sudden shift to remote learning and the grim realities of finishing the school year without graduation ceremonies or saying goodbye to friends before moving once again. Many military children, who regularly face educational and emotional challenges, will get through this stressful pandemic with more grit and more resilience. However, even before the pandemic, the most vulnerable members of our community, children with special needs, had already been struggling to get the access they need to education.
There is a growing grassroots movement seeking reform in the Exceptional Family Member Program (EFMP) and in Special Education. On Feb. 5, 2020, the Military Personnel Subcommittee of the House Armed Services Committee held its first congressional hearing in almost a decade to address the struggles of over 135,000 EFMP families. The findings? A lack of standardization and performance measures among the DoD EFMP Programs, confirmed by a 2018 GAO EFMP report.
One of our founders, Michelle Norman, the 2019 AFI Navy Spouse of the Year, was one of two military spouses who testified in front of Congress on Feb. 5. Norman, along with military spouses Shannon DeBlock, Grace Kim and Kaci McCarley, established Partners in PROMISE to address the education challenges that military children with disabilities face on a daily basis.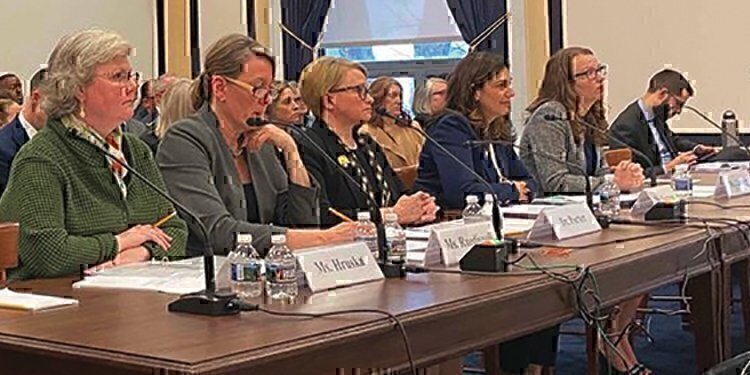 Military Special Education 2020 Survey (MilSped2020)
Partners in PROMISE started after years of individual advocacy followed by a survey about the special education of military children, the first survey designed to protect families and eliminate the fear of reprisal from school districts. The survey asked participants to "share your experience with special education." Although many parents compared schools or mentioned both good and bad experiences in public schools, the response was overwhelmingly negative.
Parents used the following words to describe public school special education: horrible, tough, lacking, disappointing, garbage, awful, challenging, utter failure, and absolute nightmare.
Survey results spanned 39 states, Washington D.C., Guam and all DODEA schools. The preliminary data indicated that special education is an unspoken challenge for military families of all ranks and services at duty stations around the world.
Despite federal and state education laws designed to protect students with special needs, children are caught in a system in which school districts are not providing the minimum standards of education because they are not held accountable. Although the Department of Education is the regulatory agency, they have no effective way to enforce their legal decisions, leaving it up to schools to self-regulate without penalty.
Challenges faced by special education students are compounded by military lifestyle. Frequent moves, service member deployments, lack of local family and support, and community integration of being the new kid are all additional burdens that military children and their families endure.
At the request of the Military Family Caucus, co-chaired by Congresswoman Cathy McMorris Rodgers (R-Wash.) and Congressman Sanford Bishop (D-Ga.), Partners in PROMISE created The PROMISE Act. The PROMISE Act (Protect the Rights Of Military Children In Special Education) is proposed legislation created to address the deficiencies of current legislation that would assist military children with needs.
Key Initiatives in the PROMISE Act
Collect data on military family disputes, number of disputes compared to civilians, and accessibility barriers to dispute resolution processes, high risk school districts, sufficiency of federal funding, oversight and accountability to ensure school districts provide Free Appropriate Public Education (FAPE)
Allow families to maintain their child's current Individualized Educational Plan (IEP) for at least six months after arrival at a new duty station before any changes are made
Direct states to document parental consent before any IEP changes can be implemented for military children
Congress has included parts of the PROMISE Act in this year's defense budget. Following the GAO study, the PROMISE Act will then address their recommendations.
But for all of this progress, we need your help! Join this historic movement by becoming a Partner in PROMISE! We need all boots on the ground to make change. With your support, we will make sure our most vulnerable children get the education that federal law affords them.
Stay connected with us: thepromiseact.org, twitter.com/PartnersinPROM1
Want to help? Become a Partner in Promise and receive updates today at thepromiseact.org/get-in-touch.
Read Full Article
Share
Tags
Related Articles