Partners in PROMISE Podcast "For the Sake of the Child"
Partners in PROMISE was thrilled to sit down and discuss our 2020 accomplishments, the findings of our recent Military Special Education Survey, and our plans for the future on Resource Partners Military Child Education Coalition (MCEC) podcast, "For the Sake of the Child." You can listen to Michelle Norman, Founder & Executive Director and Jennifer Barnhill, Chief Operating Officer on episode 151, Special Education and Military Families Partners in Promise: Part 1 here.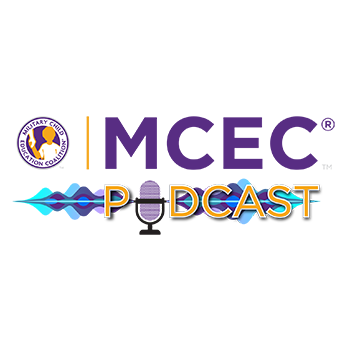 Honoring the Past, Securing the Future: Amanda Woodyard
–
MCEC podcast
In our month-long series dedicated to recognizing and honoring black history month, MCEC is joining our country in highlighting members of our extensive community of leaders under the theme "Honoring the Past and Shaping the Future". Our guest on this week's episode is Amanda Woodyard MCEC Director of Community Engagement & Outreach for the National Capital Region. Check out the Military Parent Advocate Volunteers – National Capital Region Facebook page at: https://www.facebook.com/MCECNationalCapitalRegion You can learn more about the Military Parent Advocate Volunteers in the National Capital Region by contacting Amanda  at  amanda.woodyard@miltarychild.org   THIS WEEK'S PODCAST IS MADE POSSIBLE THANKS TO THE FORT LEE AREA SPOUESES CLUB.
Stay tuned to learn more about the
Navy's EFMP Pilot Program on episode 2!