Partners in PROMISE 2021 Survey Findings
Executive Summary
Prepared by Jennifer Barnhill, COO, Partners in PROMISE
The average military child changes schools three times more than their civilian counterparts, experiencing gaps in education delivery. However, the issues faced by special needs families are not as straightforward and largely undocumented. In order to examine what military families with children in special education are experiencing, Partners in PROMISE conducted our second annual Military Special Education Survey. The purpose of the survey was to examine what aspects of the military lifestyle have an impact on military special education children's ability to receive a free and appropriate public education (FAPE). The outcome measured was the absence of (in)formal complaints and/or due process filing by military families. Numerous variables were examined including location, military career level, branch of service, number of military moves, Exceptional Family Member Program (EFMP) enrollment, and special needs diagnosis. Of the six primary independent variables, two produced statistically significant results.
Military families with children who have special needs are less likely to file complaints based on type of cited disability and more likely to file based on their military career level. Secondary findings showed that familiarity with EFMP and enrollment status had an impact on the special education experience. The key takeaway from Partners in PROMISE's 2021 Military Special Education Survey is that the choice to file a complaint does not follow a geographical, economic, or logistical pattern.
Additional study is needed with a focus on military families citing poor experiences who do not choose to file complaints. It is those experiences that may uncover how the circumstances associated with the military lifestyle impact the delivery of a free and appropriate public education.
---
Questions or want to request a written version of the survey findings? Please email info@thepromsiseact.org.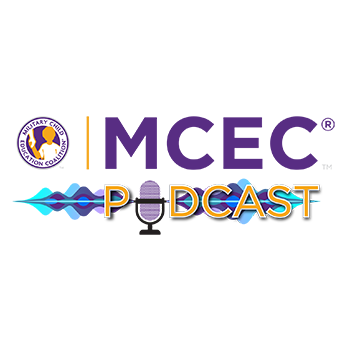 Empowering Students through Storytelling
–
MCEC podcast
LaChanda Garrison, DoDEA's Teacher of the Year, shares how her journey from being a military child to teaching military kids has helped her recognize the importance of culture when it comes to education.   This podcast has been made possible thanks to the Marne Community and Spouses' Club.    "Learning Brain"- This is actually from a non-profit I am working with in the area of Trauma and Resilience.   https://youtu.be/X5NnQPkR2hI   Research on Parent Involvement- National Education Association, http://neatoday.org/2014/11/18/the-enduring-importance-of-parental-involvement-2  or Public School Review, https://www.publicschoolreview.com/blog/parental-involvement-is-key-to-student-success     Webinar link to Communication 360 Webinars – Military Child Education Coalition